Animal hospital care for your pet's medical, surgical, radiological, and preventive medicine needs. Serving Deep Creek Lake Maryland; Preston County West Virginia including Mineral, Grant, and Tucker County; Garrett County and Alleghany County Maryland.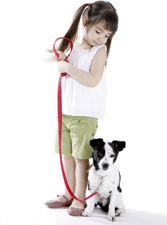 Do you know children are by far the most common victims of dog bite, and most likely to be severely injured. Most children are bitten by familiar dogs during everyday activities.
There are a number of things that you can do to avoid dog bites, ranging from training and socializing your pet to helping children understand how to approach a dog and, first, whether they should.
WELCOME!
Our mission is to provide quality veterinary medicine for pet animals and REASONABLE FEES. We provide AN ENVIRONMENT OF COOPERATION with pet owners to attain the best possible care.
We strive to make every visit an enjoyable experience. Please, always, communicate your thoughts, fears, hopes, and expectations to our friendly staff.
We are a small, family, practice with a dedicated staff in the Appalachian Mountains of far Western Maryland.
Click here to visit us on Facebook!
• Preventive Medicine

• Surgery

• Dentistry

• Behavior Counseling
301-334-9166 800-298-9166
Countryside A.H., 50 Weber Road, Oakland, MD 21550