Our services include...
Neutering & Spaying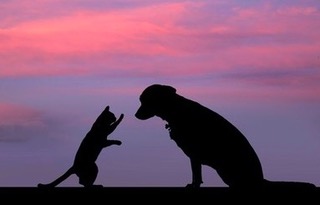 If the client wishes, we often release patients on the same day of neutering surgery. Often, our clients prefer to leave their pets overnight for the recovery. In that case, there is no charge for the first night.
Our patients should be prepared for surgery by removing all food 14 hours before presentation. A dehydrated surgical patient is a risky surgery, so we prefer you offer them water free choice.
We like to check the healing process and remove stitches from surgical cases approximately 10 days post op. However, any hint of trouble should be communicated to us as soon as possible.
Vaccinations
We offer standard vaccinations for dogs and cats and some other pets. Our vaccines for dogs include Galaxie; a combination of distemper, hepatitis, leptospirosis, parainfleunza, and parvo. We also offer rabies, lyme, and bordetella vaccinations.
For cats we offer a three-way vaccine containing panleukopenia, calici, and rhinotracheitis. We also offer a feline leukemia vaccine and rabies vaccine.
Laboratory Testing
Many of the common tests such as CBC's, chemistry profiles, fecal examinations, parvo tests, feline leukemia tests, thyroid testing, blood gases, electrolytes, and more are offered in house. They can often be completed while you wait.
Radiology
We offer a wide range of diagnostic radiological services.
Health Exams
Examinations for health, purchase exams, exams for airline travel and especially exams for illness are our largest demand. We are always willing to fit in an exam for a pet that is ill. Just call (generally faster than email) for an appointment.
Treatments
We offer both outpatient and inpatient medical services. Dr. Deal prefers outpatient treatment when possible, however, hospitalization is available.